By Danjuma Auta
Course 4 participants of the prestigious ECWA Leadership Institute (ELI) have graduated with ECWA President, Rev. Dr. Stephen Baba Panya, stating that it was established to raise credible leaders to handle the challenges of life.
He added that participants who passed out were now better equipped on current business strategies and other national issues for optimal impact on their various communities and churches.
Earlier, the Dean, ECWA Leadership Institute, Rev. Dr. Elijah Epole, disclosed that the institute commenced full fledge activities in 2018 and had since been growing in the number of programmes it has been offering.
According to him, the Institute was set up to broaden the knowledge and mindsets of ECWA leaders so that they can be well equipped in understanding the world and everything that concerns humanity, adding that gone were the days when church leaders will only focused on theology alone.
He noted that many church leaders and ECWA departments had since embraced the program and had been sending leaders from various ECWA DCCs and departments for capacity building and induction and assured that ELI would continue to improve its programmes until they are met world standards.
He revealed that the Institute has so far trained more than 400 leaders who were now raising leaders in their various DCCs and departments.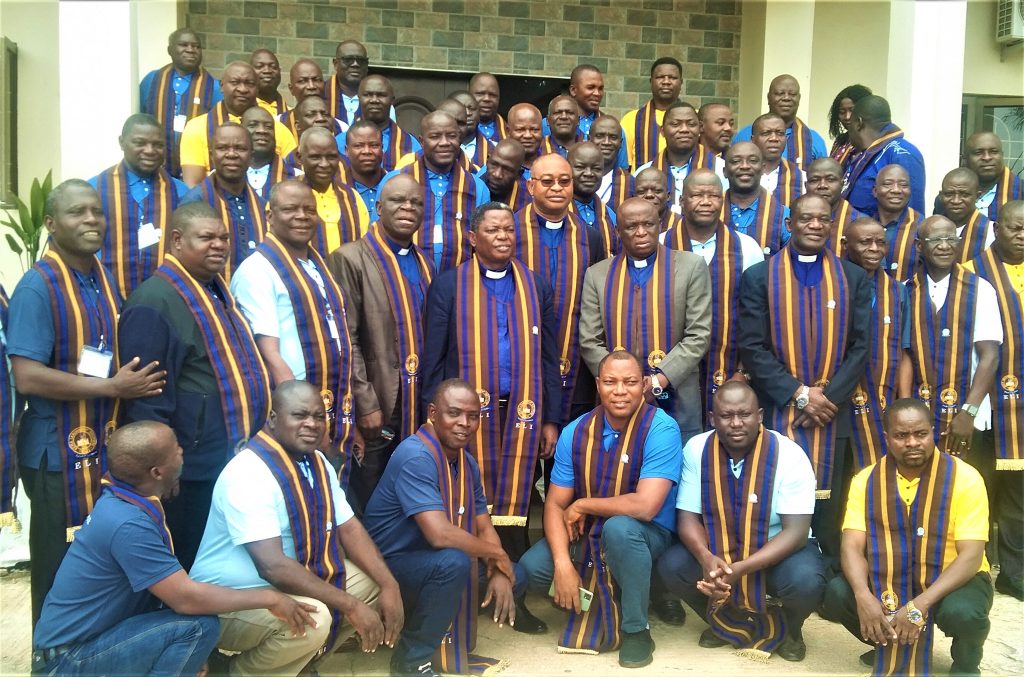 In a communique issued at the end of the course, the participants called for the use of modern technological in record keeping and communication in ECWA.
They maintained that, for the church to be proactive in managing conflicts, a Department for Alternative Dispute Resolution should be created which would also ensure that leaders at all levels are well furnished with legal education.
The communique also called for the reorganization of ECWA's Public Relations Unit to effectively function as the image maker and mouthpiece of the organization, especially now that the church was facing attacks from its enemies in the secular world.
Participants further appealed to the church to set up a special Socio-Political and Communication unit to be tasked with the responsibilities of creating social- political awareness and responding to issues affecting ECWA and Christianity in the country and beyond.
55 participants attended the two-week course which was held at the ECWA Headquarters Conference Cente, Jos, Plateau Statel.
Certificates and other fellowship awards were presented to participants who later went into closed door interactive session with the ECWA Executive.