By Danjuma Auta
The dilapidated building of the People Oriented Development(POD) of ECWA now wears a new look, courtesy of the hard work of the Department's Director, Rev. Dr. Ephraim Yoms.
Leading the ECWA executive, trustees, directors, heads of units, management and well-wishers to the project commissioning, Rev. Dr. Yoms disclosed that the old structure was rehabilitated because it had started developing some structural problems.
According to him, during the rainy season, some debris from the building fell directly on the seat and table of a staff which sent the signal that the building must be reworked so as to avoid its collapse.
He thanked the ECWA executive and their sponsors for their support adding that his administration was committed to changing the face of the department and improving all aspects of their mandate.
He promised that POD would continue to improve staff welfare to achieve their goals.
ECWA Trustee, Mr. Moses Dembo, appreciated the Director and the management for refurbishing the POD house which, he said, was a giant step taken by the department considering the lean resources at their disposal which showed that the management and Board had judiciously used God's resources at their disposal.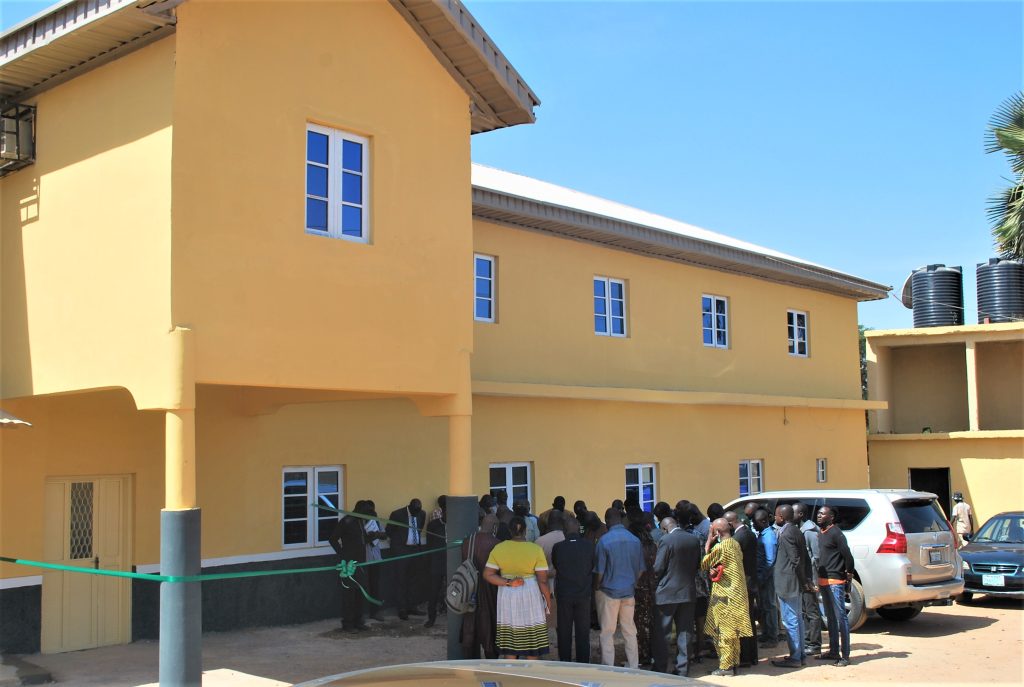 Speaking on behalf of the Board chairman, a member of the Board and ECWA Finance Director, Mr. Friday Ivey Mamman, thanked everyone for supporting POD to keep her vision of helping people to help themselves and assured that the Board would ensure that the best is achieved.
He added that the department greatly valued maintenance and would embark on new development as a way of improving the work of the department.
Earlier, representative of the ECWA executive, the ECWA Acting Assistant General Secretary, Rev. Samuel Atu, commended the Board and Management for transforming not only the less privileged in the society but for also working in line with the mandate given to them.
He disclosed that ECWA executive was fully aware of the boreholes and modern water wells, among others, which POD of ECWA had initiated, completed and delivered to various communities in different states of the federation.
He assured that the ECWA executive would continue to support the hard work and dedication of every individual and departments working towards advancing the holistic ministry of ECWA.
There were goodwill messages from some ECWA heads of departments, including former directors of POD and other guests present.
The refurbished structure is made up of 20 offices and stores with toilets facilities. The rehabilitation of the structure gulped millions of naira.