From Danjuma Auta, Abuja
Leader of the ECWA Women Fellowship International, Mrs. Miriam Philips, has debunked rumors making the rounds that some of its members were kidnapped on their way to the on-going conference at Karu, Abuja.
She cautioned those peddling the fake news, emphasizing that all the attendees in the first batch had arrived safely, except those from the Gombe DCC who had a minor accident with all the victims recovering well.
In a message, the ECWA President, Rev. (Dr) Stephen Baba Panya, said that any Christian hopeful of the majesty of God must meet His standards and challenged the women to always shine the light of God in all they do.
He stated that women had a key role to play for ECWA to meet its target of winning the world because they were the custodians of the family and should, therefore, lead in conquering the "dark world of today."
According to the cleric, because the devil understood the power of the woman in the society, he was waging war against them through, for instance, the activities of Boko Haram and the abduction of girls.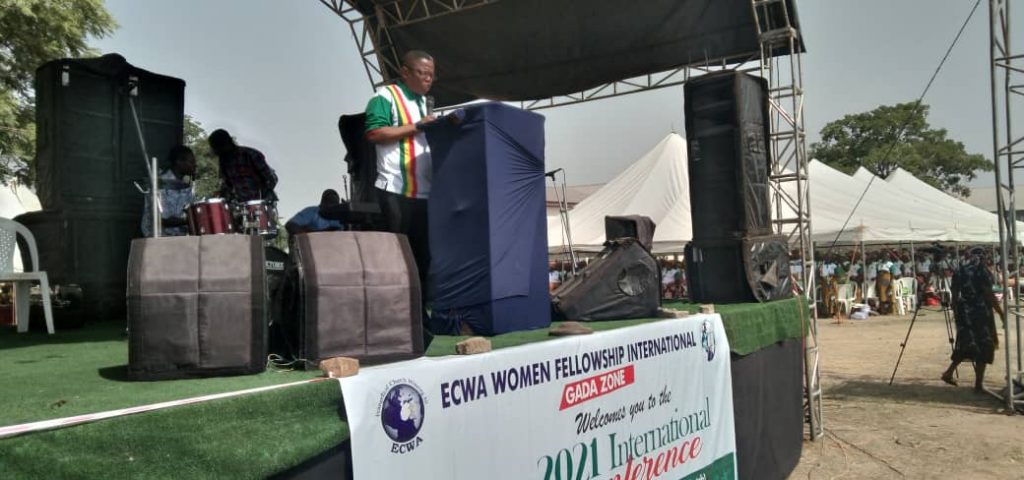 He however assured that, since Jesus remained the source of glory for the Church, Christians must get rid of darkness and the things that weigh them down.
Rev. Baba maintained that the time had come for Christian women to be filled with the spirit of God and advised them not to be carried away by modernism but be different for the Lord.
In a goodwill message, the representative of ECWA Women Fellowship, Kenya and Malawi thanked God for the opportunity to witness the conference, pointing out that the fellowship was gaining ground in the two countries and pledged to return to reach out more vigorously to other women so as to also have strong women fellowships in the two countries.